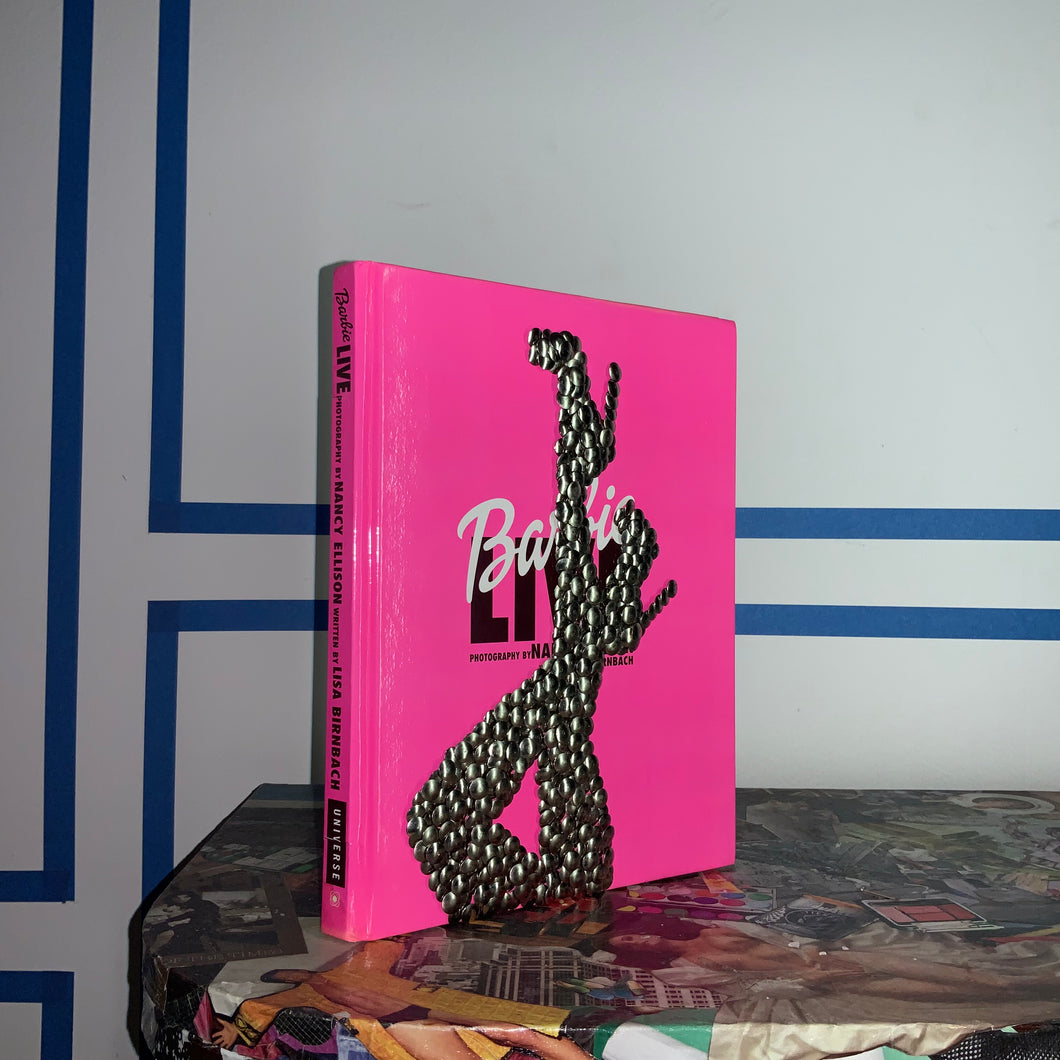 Barbie Live
Regular price $230.00 Sale
Oh she's wild...  but always a lady.  This is a really cool book, straight up.  It places are girl Barbie in editorial fashion shoots.  See a side of Barbie you've never seen, and wont be able to get enough of! (I was having a little fun with this description, but I should note, it's family friendly)
oh yeah...  and it's HOT PINK!
Tasteful and stylish, this gilded book is just as much the perfect self indulgence as it is gift guaranteed to set you apart for the heard.
Each book by the bms. is tacked by hand.  The covers are backed so you have full access of the book.  Each book is made to order and ships is about 2 weeks.
*This book is a vintage out of print book and may have slight signs of wear but will be in overall good conditions.