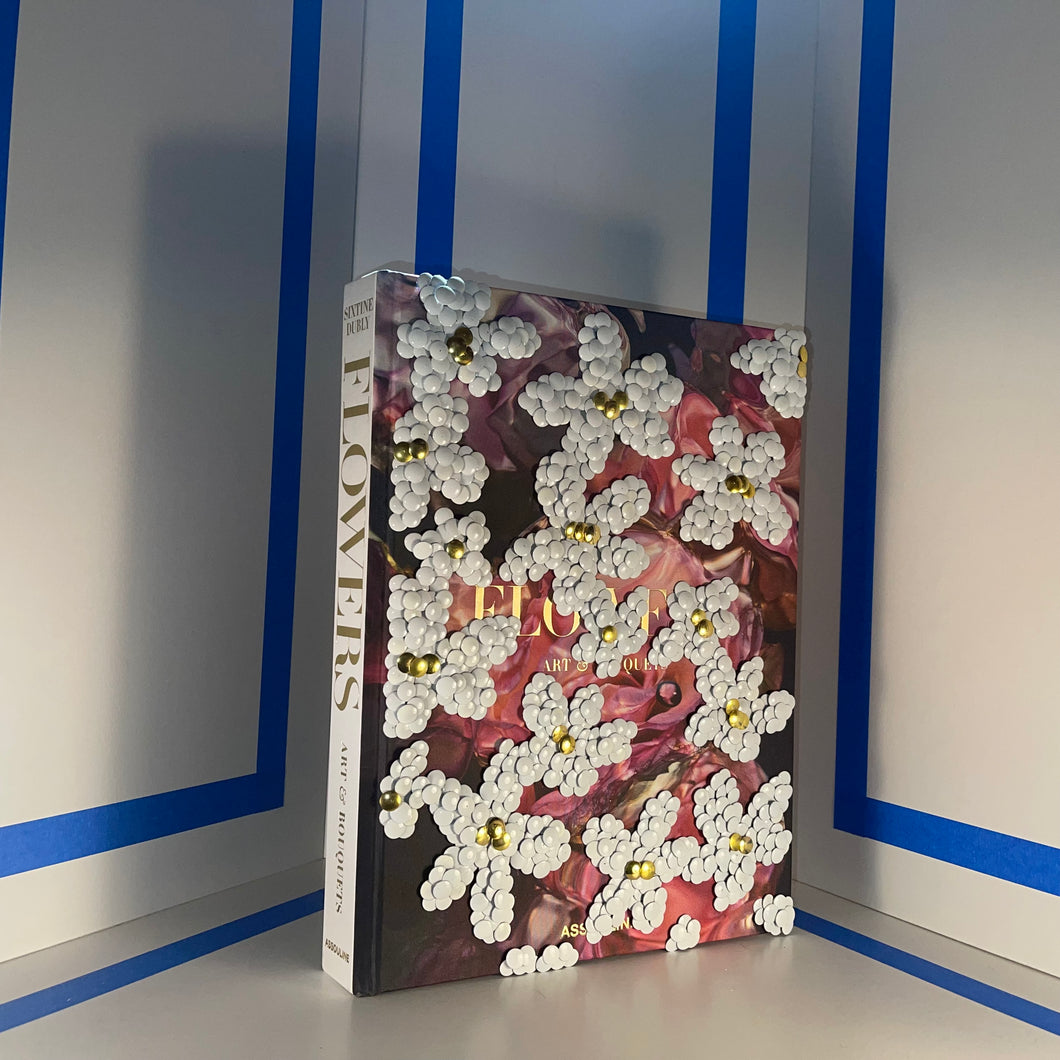 FLOWERS by the bms. gilded book
Regular price $460.00 Sale
Check out these stunning works by more than forty contemporary floral artists in London, Paris, and New York, from minimalist to elaborate. This treasury of gorgeous imagery blooms in resplendent color before the reader's eyes.  Gilded with hand painted white thumbtacks with gold accent tacks in a floral motif, this flower book is a great way to grow your collection.

Tasteful and stylish, this gilded book is just as much the perfect self indulgence as it is gift guaranteed to set you apart for the heard.
Each book by the bms. is tacked by hand.  The covers are backed so you have full access of the book.  Each book is made to order and ships is about 2 weeks.
10 x 13 x 2 
284 p.