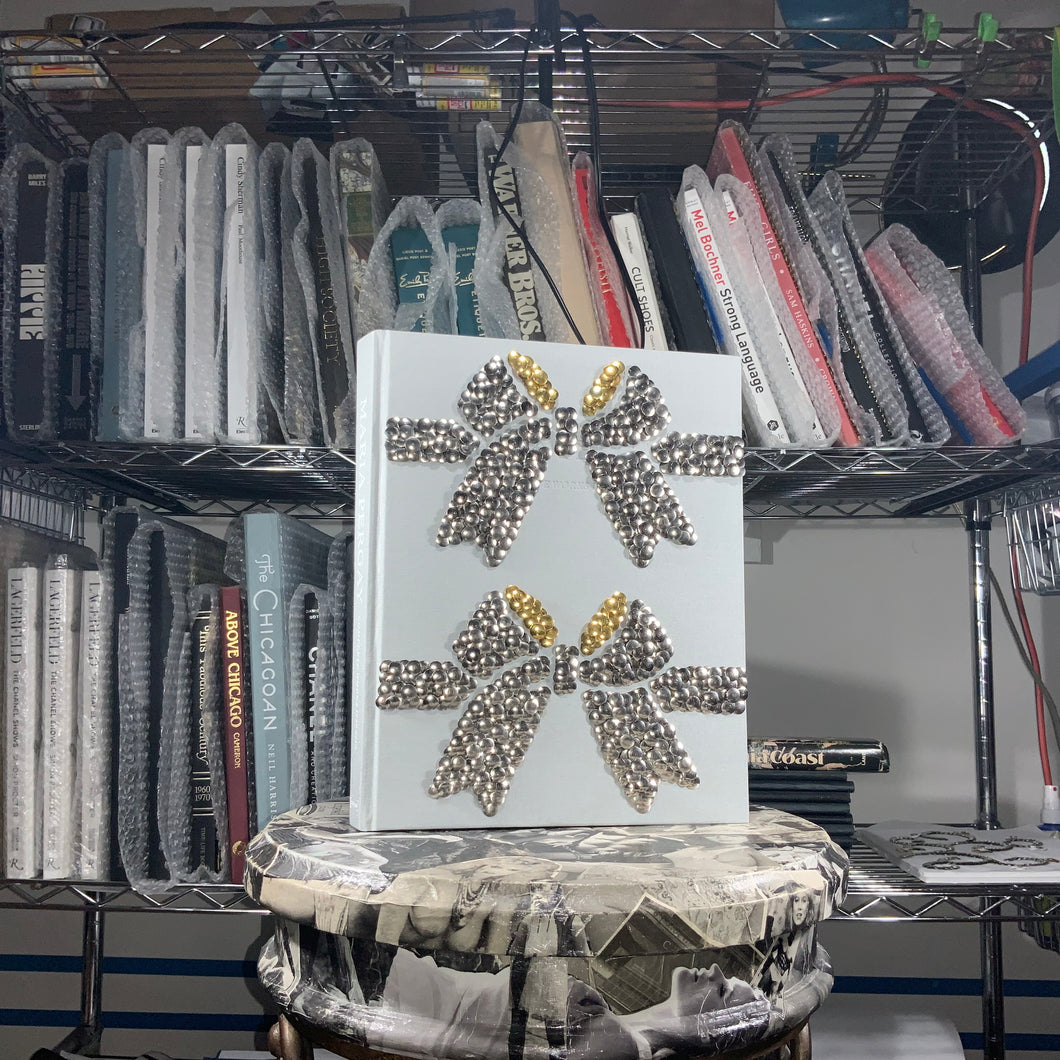 Maria Pergay
Regular price $250.00 Sale
One of the female pioneers in the product design and furniture world, anyone who knows decor knows Maria.  Bring her iconic bows to your coffee table.
10 x 1.5 x 12 (grey cover)
Tasteful and stylish, this gilded book is just as much the perfect self indulgence as it is gift guaranteed to set you apart for the heard.
Each book by the bms. is tacked by hand.  The covers are backed so you have full access of the book.  Each book is made to order and ships is about 2 weeks.