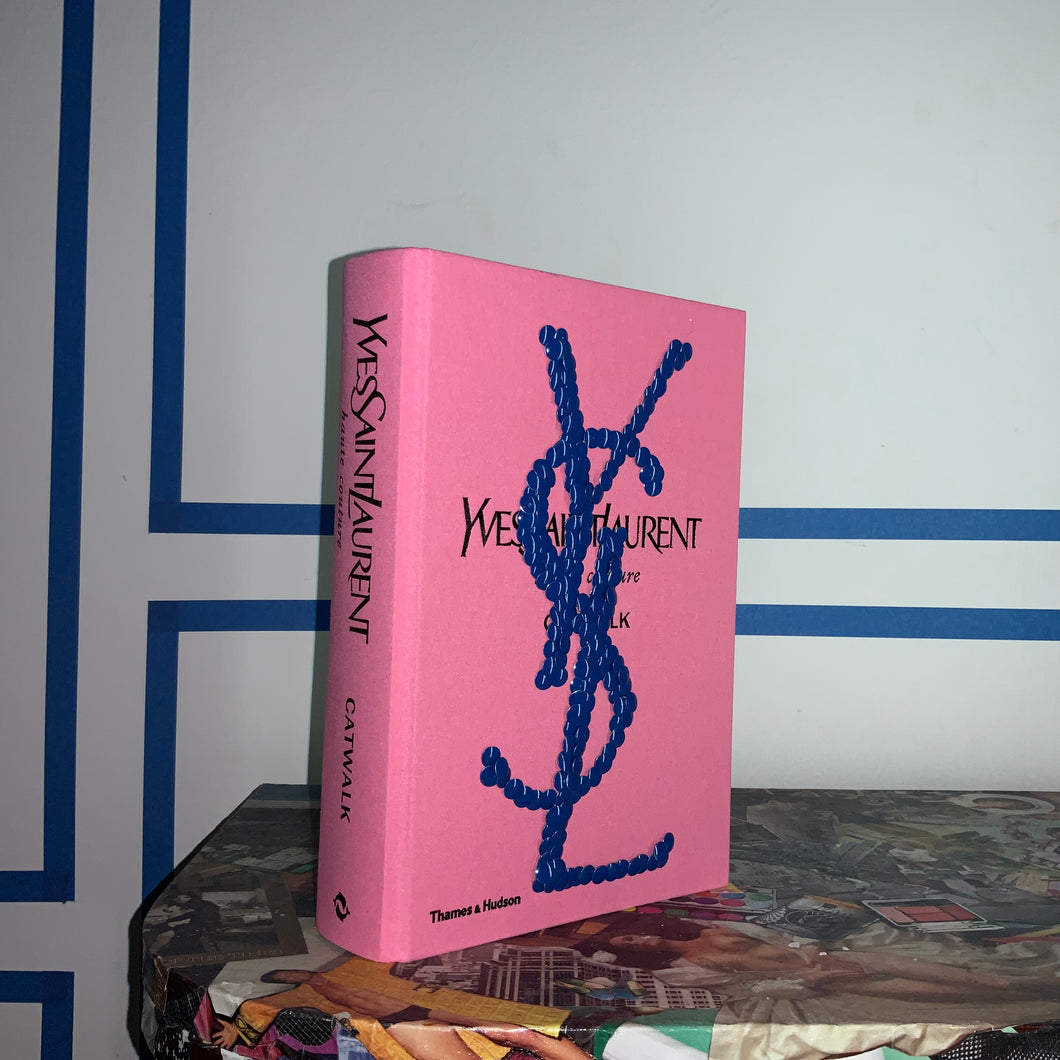 YSL : The Catwalk
Regular price $225.00 Sale
Yves was, is and will always be a master.  What more can I say.  This pink book with a blue YSL logo of basically like buying your coffee table a handbag.  It deserves it.
Tasteful and stylish, this gilded book is just as much the perfect self indulgence as it is gift guaranteed to set you apart for the heard.
Each book by the bms. is tacked by hand.  The covers are backed so you have full access of the book.  Each book is made to order and ships is about 2 weeks.